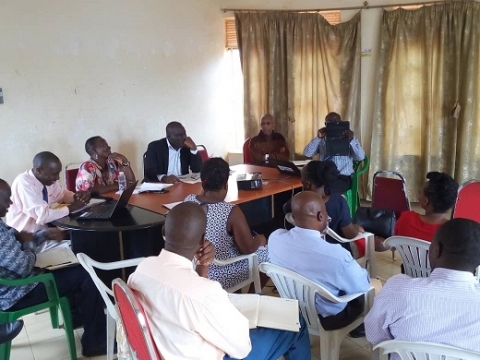 Event Information:
Kayunga District Starts Measles-Rubella Polio Vaccination awareness meetings
Kayunga district has started preparation meetings for the coming national vaccination against Measles-Rubella Polio immunization due to take place from 16th to 20th this month.
The RDC Margret Mwanamoiza requested the technical team to ensure that the District attains 100% immunization coverage in this exercise and vowed to deal with anybody who may sabotage this government program.
The district Chairperson Sserwanga William Tom called upon all stakeholders to involve themselves in the mobilization of the community to participate in the exercise by taking their children for immunization at the selected immunization posts
The DHO Dr Matovu Ahmed said that the first three days will be dedicated to children in schools and Saturday and Sunday for the community in the selected posts and in all the health centers. Target for Measles-Rubella Vaccination is 9 months to 15 years, while polio vaccine will be for children between 0 to 5 years of age.